Providing Quality Solutions for your Health and Well-being
Mays Chemists Melville customers always receive the highest level of service we can offer, whether you're in our store, at work or in the comfort of your own home.
Pharmaceutical and Clinical Services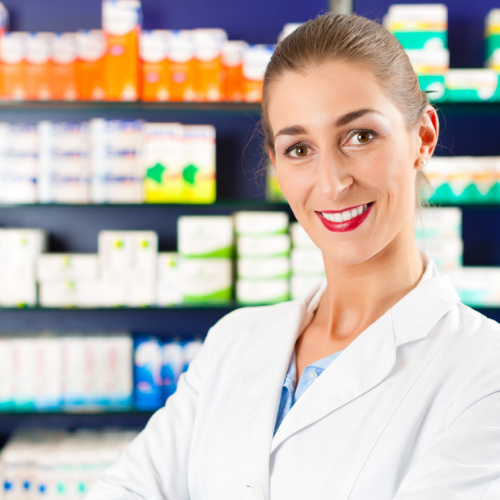 We pride ourselves in being a full service pharmacy and want to make it as easy as possible for you and your loved ones to take your medicine as your doctor prescribed.

Mays Chemists Melville also provides professional clinical services, as well as a reliable daily delivery service for all your purchases.
Supplementary Dispensary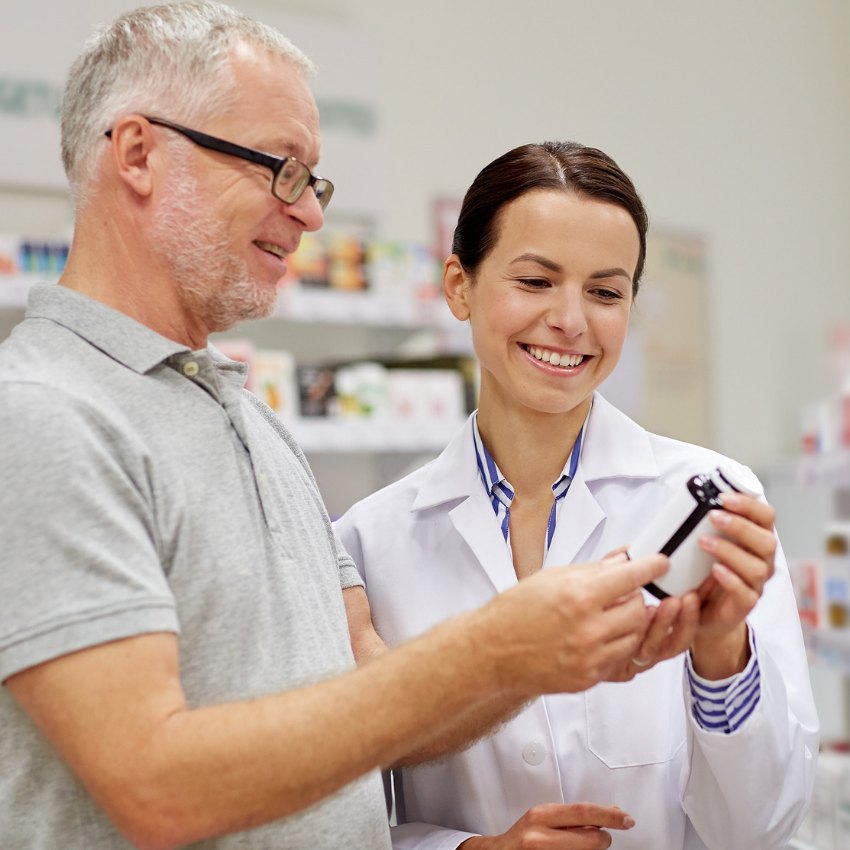 We provide a supplementary dispensary service which include monitoring and authorisation of chronic medicine with all major medical schemes.

Mays Chemists Melville also facilitates the submissionof electronic medicine claims to all major medical schemes.
Gifting and Gift Wrapping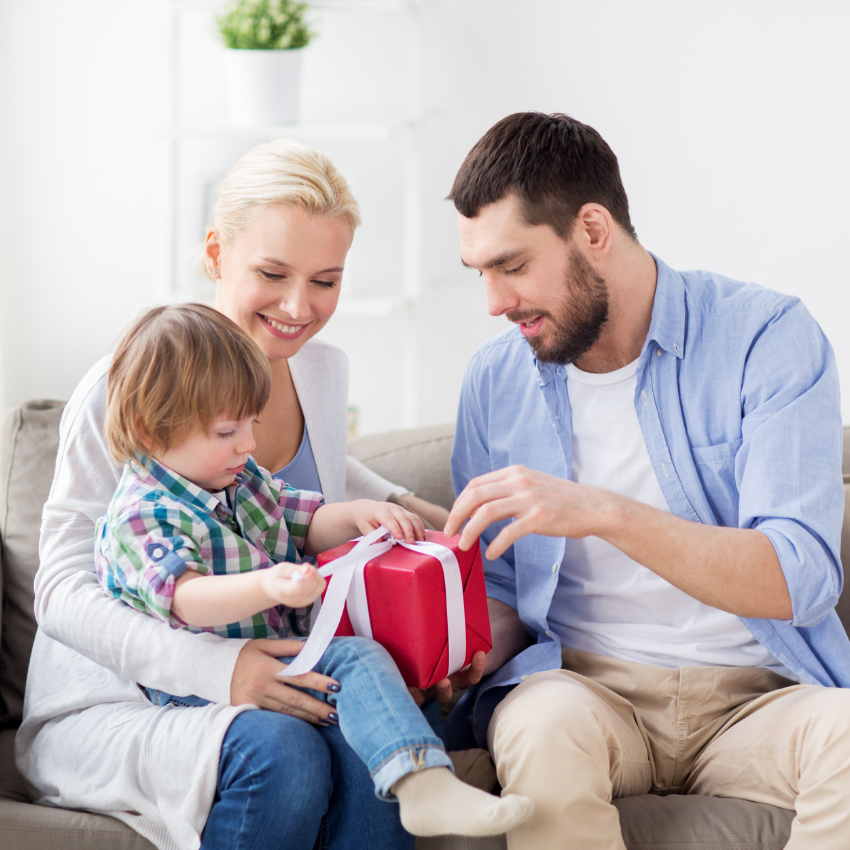 Looking for that perfect gift? We provide excellent quality gifts for everyone at reasonable prices.

We also provide a custom gift wrapping service which is ideal for those last minute birthday or wedding presents.
Pack My Meds @ Health Window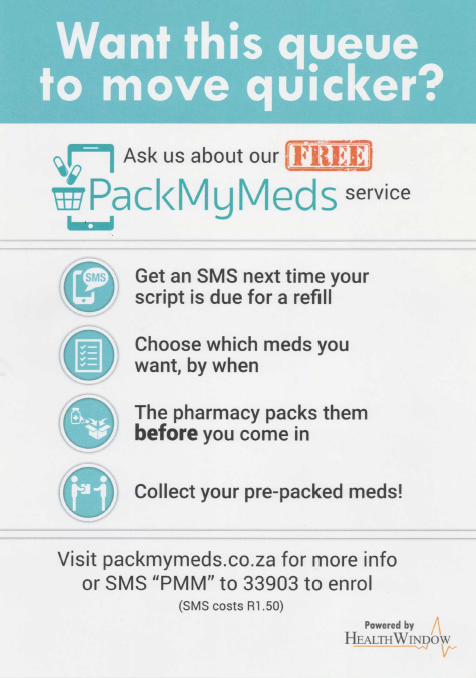 A self-ordering alternative, thus reducing time spent in a queue

Choose which meds you want and by when.
We pack it before you come in.
Collect your pre-packed meds or have it delivered.

Please ask our personnel for more information.
Pharmacy Pharmacy Plus @ Health Window
By using a Smartphone App you can scan your scripts or take a photo of the medication and send it to us for preparation, to be collected at a time that suits you or have it delivered to your doorstep.

PharmacyPlus also offers patients a selection of relevant health content aimed at improving your health.

Please ask our personnel for more information.